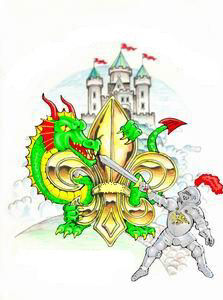 Atwater/Merced Day Camp 2014
June 10th - 12th
4:00pm - 8:00pm
Camp will be held in the church building of
The Church of Jesus Christ of Latter-Day Saints at 5554 N Winton Way, Atwater 95301
*Annual Health and Medical Forms part a and b along with a copy of your insurance medical card should be submitted
to your Pack's camping coordinator to then be submitted en mass to the Camp Director or

electronically by e-mail (if an individual participant) directly to the Day Camp Director (listed below).
http://www.scouting.org/scoutsource/HealthandSafety/ahmr.aspx
Anyone attending camp (adult leader volunteers, cub scouts, youth helpers/den chiefs and tot-lot siblings) must submit medical forms.
Camp Director: Amy Rogers: atwatergirl@hotmail.com 209-628-9284
---
Registration will be ONLINE ONLY this year.
Download the Registration Information Flyer for details on collecting Registrant Information before proceeding with the Online Registration Process.
---
Atwater/Merced Day Camp Program Particulars:
TIGERS

TOT-LOT

ACTIVITIES

A Tiger program

is available

all three days

AVAILABLE

$5 / day

BOTH Shooting Sports

NO Swimming
---