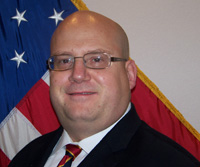 A word from the Scout Executive
By now, many of you have received either attached to an e-mail or via regular mail a Memo issued through the Council regarding Youth Protection. Along with the memo was a report generated by My.Scouting.org showing Youth Protection Training statuses for all registered adults within the unit.
The above-mentioned memo went to Committee Chairs and unit leaders (Cubmasters, Scoutmasters, Crew Advisors, etc).
We want everyone to know about the new mandatory Youth Protection Training policy issued by the Council's Executive Board. The following is an excerpt from the Memo:
Effective January 1, 2015
The Greater Yosemite Council Executive Board has adopted a mandatory youth protection training policy for all registered adults effective January 1, 2015. Beginning with the 2015 Re-charter Process, all adults will have to show evidence of having completed the appropriate Youth Protection Training for his or her position. The resolution was adopted at the July 23, 2014 Executive Board meeting.
· New leaders must complete the training prior to submitting an application.
· Current leaders need to check their Individual Training Records in the Training section of the www.myscouting.org website to ensure that their youth Protection Training is up-to-date within the past two years. If the training is not current, that volunteer cannot be reregistered until they complete the training.
· All Leaders will need their 8– or 9-digit member ID number which is found at the bottom center of their membership cards. This number is also off to the left of the leader's names on the re-charter print outs.
· If a leader believes that his or her training is current within the past two years, but his or her training record reads otherwise, he or she may have taken the online training prior to registering. Or, he or she may have taken the training in person at a training course and the record of the training was not recorded properly. If so, he or she will need to log back into the Training section of the www.myscouting.org site and input his or her member ID so that the training(s) will be linked with his or her personal record.
If you have any questions regarding youth protection training, the new policy, individual training records, membership ID numbers, re-chartering or anything else, please contact either service center and a member of the staff will be happy to assist you.