Sierra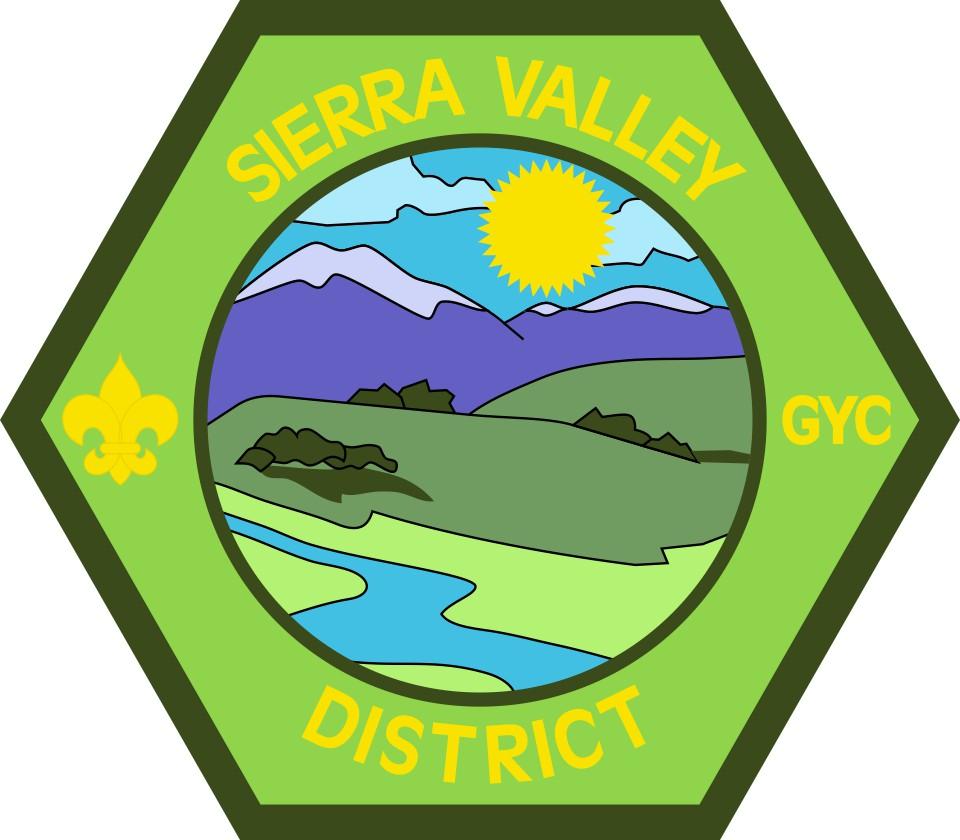 Valley
Sierra Valley Merit Badge Midway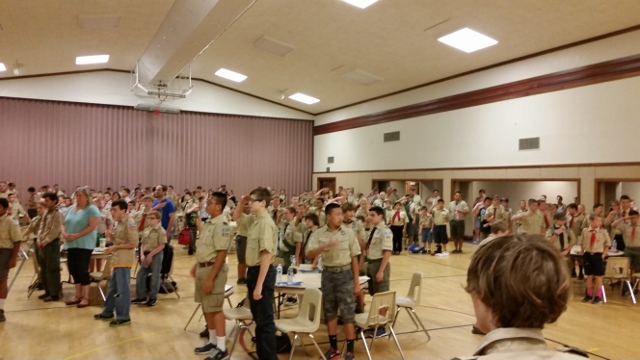 The Sierra Valley Merit Badge Midway on August 23 was a great success. The event hosted over 260 Scouts from all over California and even as far away as Lake Havasu, Arizona! Over 30 different merit badges were offered including nuclear science, horsemanship, fly fishing and archery. Almost 400 merit badges will be completed, with some partials to add to the total later. Many thanks to David Parker and Craig Bingham, who were the organizers of the event.
---
Pack 14 Popcorn Kickoff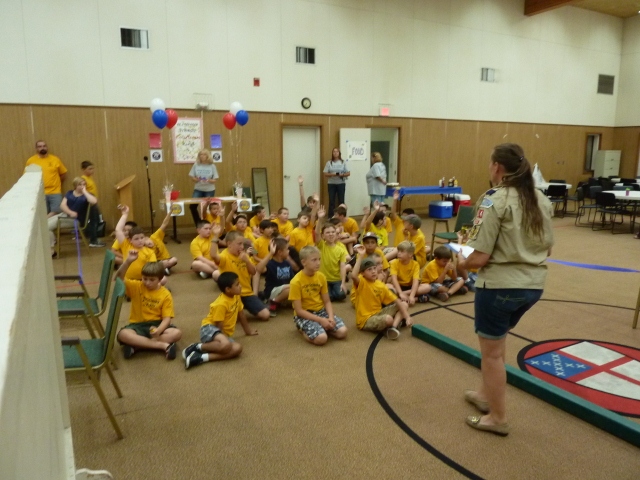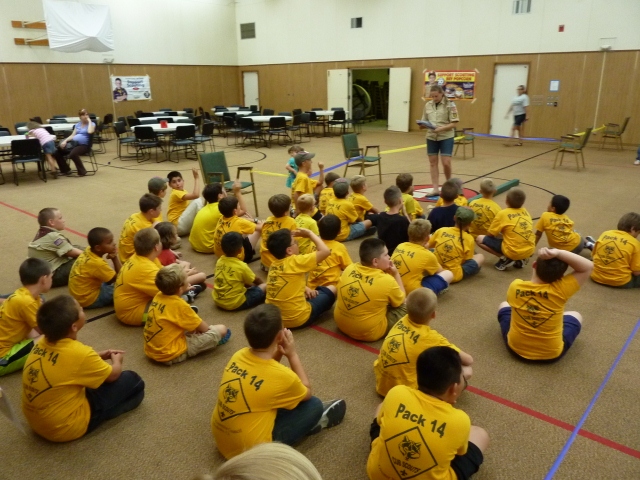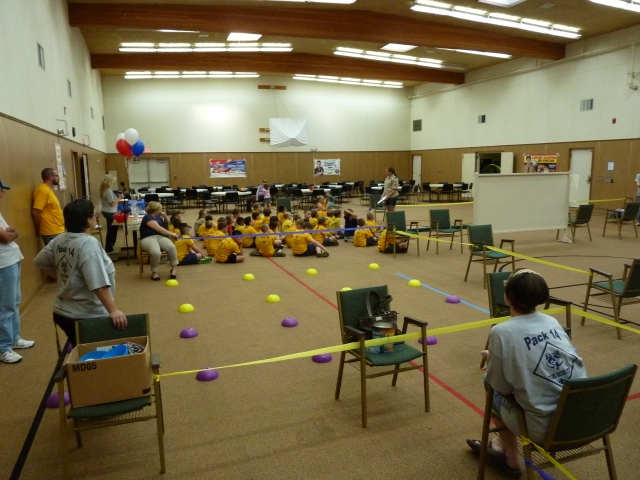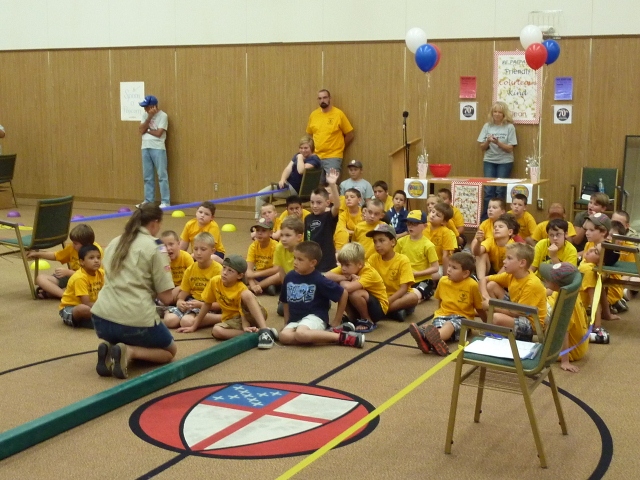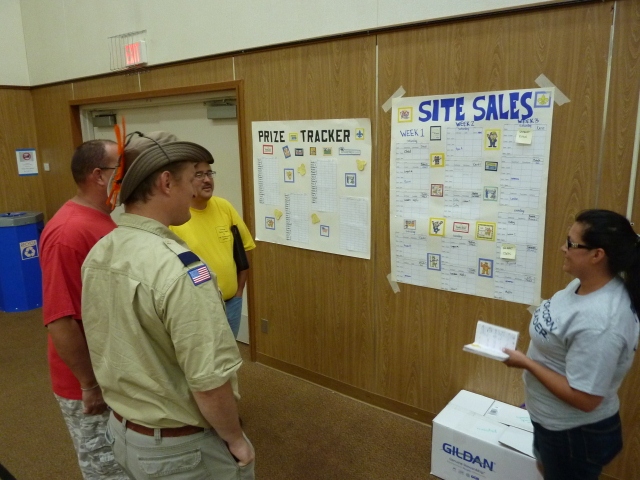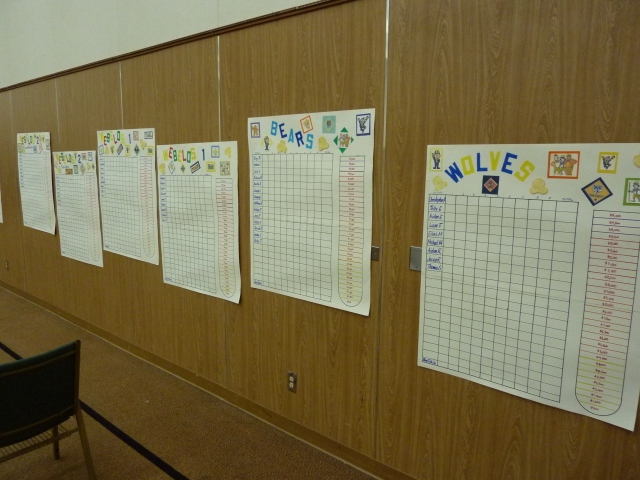 Around 40 boys from Pack 14 had a great popcorn kickoff. They paid close attention to sales training from Esther Knobel who made it fun to listen and learn. They then entered the sales training obstacle course where they had fun learning how to approach customers, answer popcorn questions, and present themselves well as Scouts. Then the tracking sheets went up on the wall with spots to enter den sales. The meeting ended on a high note with refreshments and great energy for the start of the popcorn sale.
---
Troop 537 Yosemite 50-Miler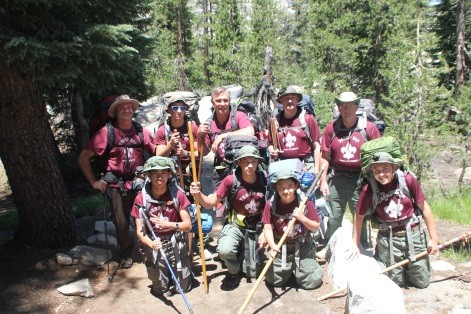 Troop 537 did its annual 50-Miler this year in the Wilderness of Yosemite National Park during July with 5 adults and 4 Scouts. The trek covered over 50 miles backpacking with over 6,700 ft of elevation change; peaking at 10,750 ft over Vogelsang Pass and down to 4,000 ft in Yosemite Valley. The sights, hiking, swimming, and comradery were incredible.
The first day was a short hike from the May Lake Trailhead to May Lake. We arrived at camp got set up and then did a hike around the lake and got a little bouldering in. There was the standard Sierra afternoon shower that left us with about 2 inches of hail on the ground; a great starter for the trip. The next morning nothing had gotten really wet, everyone survived, and we were ready to go; our spirits weren't even dampened.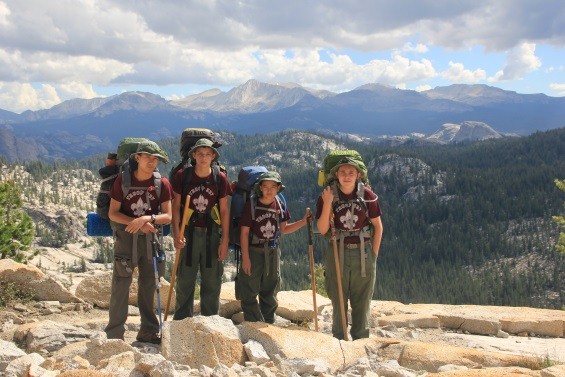 Next was the hike to Glen Aulin, everyone was looking forward to some swimming and the waterfall. There was a little drizzle on the hike, but that was the last we would see of rain the entire trip. As we got close to Glen Aulin we could hear the waterfall – it was great. After camp was set up we headed over to the water for some swimming and relaxation.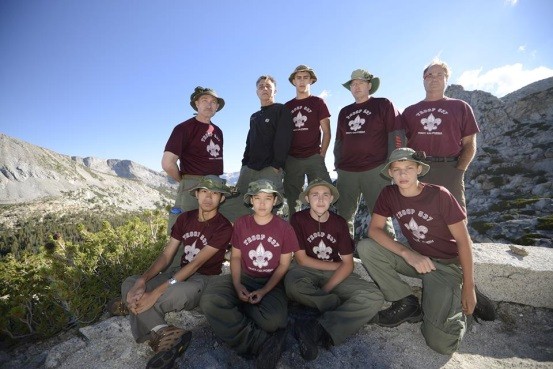 Our next stop was Tuolumne Meadows. The hike was beautiful; mountains, rivers, bridges, waterfalls, trout, deer – everything to keep you looking around. We met up with adults from our Troop that had stayed at a campsite to make sure we weren't having any problems, and they cooked us actual food for lunch; it was greatly appreciated. After getting camp set up, we headed down to the river for a quick swim (notice a trend); this one even had a granite water slide.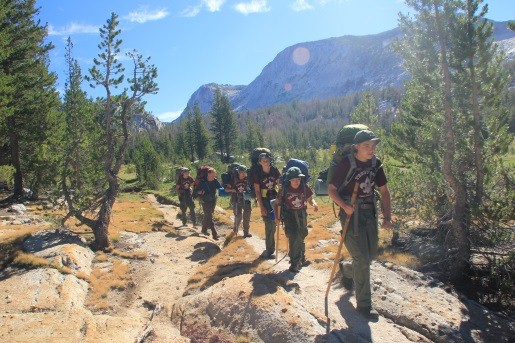 Now was the hike to Vogelsang; I don't remember there being any flat or downhill sections to this hike, just uphill the whole way. The scenery was stunning. At one point a scout comment that it looked like we were hiking through the Lord of the Rings movie – the march to Mordor… and he was right. We set up camp and day hiked past Vogelsang Lake to Vogelsang pass. The views were amazing. I reminded the scouts that the rest of the hike was downhill from Vogelsang.
The downhill hike to Echo Valley was a nice hike in the trees with rivers, lakes, and assorted wildlife. We lost over 3,500 ft of elevation, so there were some steep switchbacks along the trail. Having lunch at Merced Lake was a welcome stop before continuing on to Echo Valley. The campsite was right on the river, so we set up camp then swam and washed our dirty cloths – the water was cool and refreshing.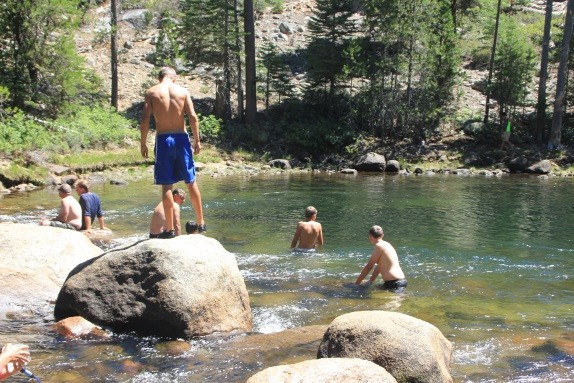 Hiking to Little Yosemite Valley was nice; we followed the Merced River all the way. This would be the last night of our 50 Miler and we all could not believe it was almost over. We setup camp and headed to the river for a little swimming. That evening we held our end of 50 Miler closing campfire where we were joined by other campers. As part of the campfire, each person discussed what the 50 Miler meant to them – even the other campers participated and talked about their treks.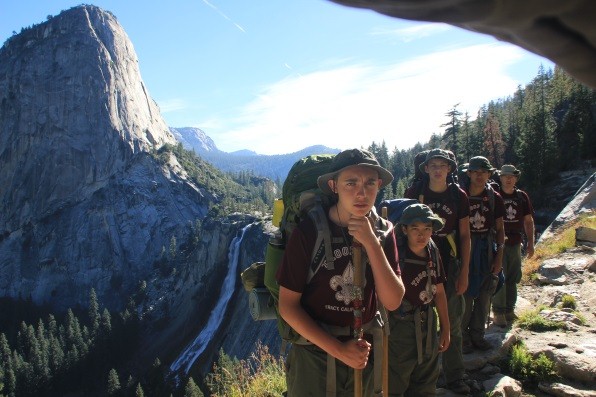 Our final hike out was down to Yosemite Valley; almost saving the best for last, hiking past Nevada Falls seeing Half Dome and Yosemite Valley stretched out in front of us. There was one definite difference – we found the crowds. Prior to this we had only see a few scattered people – now we felt like we were in rush hour traffic. Rounding the last corner and seeing our rides there waiting for us made everyone jump for joy. They had brought fresh food; Gatorade, strawberries, grapes, cookies, brownies, and other assorted treasures for us at the end of the trek. There were some stipulations to ride home though: keep your boots on, arms down, and live with the unnatural smell of the air freshener.