Cub Scout & Family Camping Programs
Mom & Son Weekend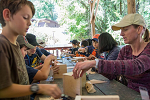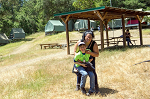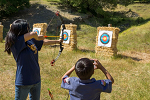 The all-volunteer staff will guide you through a weekend of fun and adventure especially designed to reinforce that mother-son bond. A great escape for Cub Scouts (first-grade Tigers through fourth-grade Webelos) and their Moms (or another adult female partner like grandmothers, aunts, etc.).
Click below to register for your weekend of fun together!
April 26-28, 2019 @ Camp Warren McConnell
Family Vacation Camp Weekends
Family Vacation Camp is a wonderful opportunity for the whole family to enjoy time together in the outdoors. Swimming at the pool, crafts on the porch, archery & BB gun marksmanship, nature walks along the Merced River, and evening campfires are just some of the exciting activities that await your family members. We do the cooking for you in our large camp dining hall, so all you need to pack is your camping gear! Stay in our Scout platform tents or bring your own; a couple of small RV sites will also be available. So bring Mom & Dad, brothers & sisters along together and join us for a weekend adventure away from home!
Local District Day Camps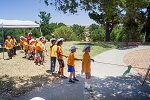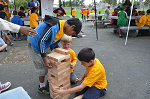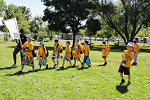 For ALL Cub Scouts and Webelos! Get out your maps and join us on a daily adventure full of fun, excitement, and advancement. You will arrive each morning for a day of thrilling activities, and each afternoon you'll return home and tell stories to all those who did not join you on your Summer quest!
Cub Scouts may attend ANY of the following local District Day Camps; Click here for more information!
Day Camps:
June 12-14: Rio Del Oro, Los Banos
July 15-17: Gold Country, Stockton
July 17-19: Gold Country, South Stockton
TBD: Sierra Valley, Sonora
Twilight Camps:
June 4-6: Rio Del Oro, Turlock
June 12-14: Sierra Valley, Manteca/Tracy
June 18-20: Gold Country, Lodi
June 19-21: Rio Del Oro, Merced
July 23-25: Sierra Valley, Modesto
Cub Scout Resident Adventure Camp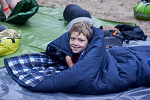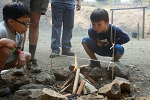 While at Camp Warren McConnell, Cub Scouts will experience a resident camp environment, through rotations of swimming, nature hikes, sports, craftsman projects, shooting sports and more.
Session 4: August 2-4 - This session has been previously reserved; please sign-up for one of the other three sessions!!!
Webelos Adventure Camp
Webelos Adventure Camp is a transitional resident camping experience for Scouts who have completed the 3rd grade and have not completed the 5th grade.
It is held at remote Camp John Mensinger, a Sierra Nevada mountain camp located between Highways 108 and 4 with access off of 108 just 4 miles past the town of Strawberry.
The focus of WAC is all about successfully transitioning Cub Scouts over to the Scouts BSA Summer Camp program.
June 28-30, 2019 @ Camp John Mensinger
Cub Scout Shooting Sports Days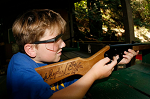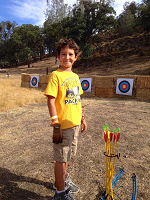 There are several opportunities for Cub Scouts to participate in guided Shooting Sports to work on their marksmanship skills in Archery, BB guns and Slingshot. These include some local District Day Camp programs, Council Shooting Sports Days in Spring & Fall, and the Cub Scout Shooting Sports Day specifically for Cubs, held each year in early September.
Cub Camping Connection
For NEW Scouts!!! There may be many of you out there who are BRAND NEW to Cub Scouting. If so, then this is the overnight campout for you! Bring along your parents and your brothers & sisters for a special introduction to Cub Scout Camping, and "SURVIVE THE ADVENTURE!"