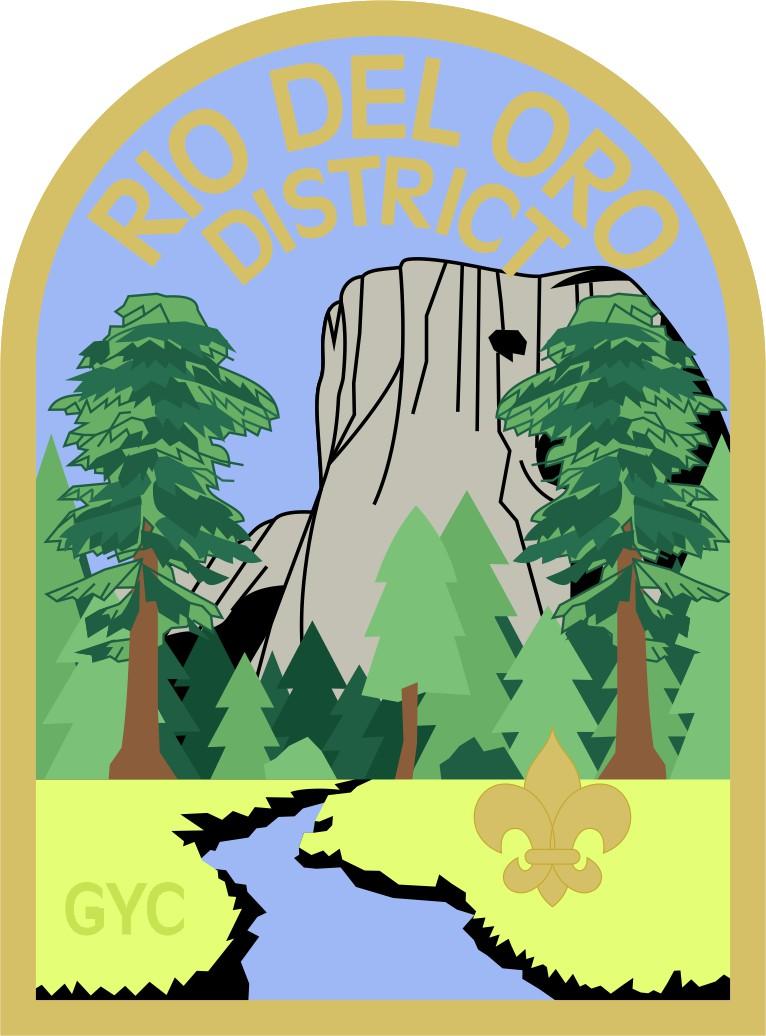 Rio del Oro District News Fall 2014
Popcorn Sales
The Rio del Oro District is off to a great start with popcorn sales. Many Units have signed up and are doing site sales and take order. Patterson Pack 81 and Troop 81 made an inaugural sale to the staff of City Hall Including Mayor Luis Molina.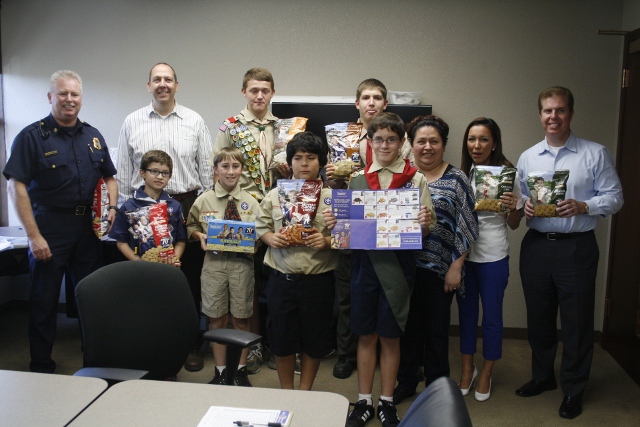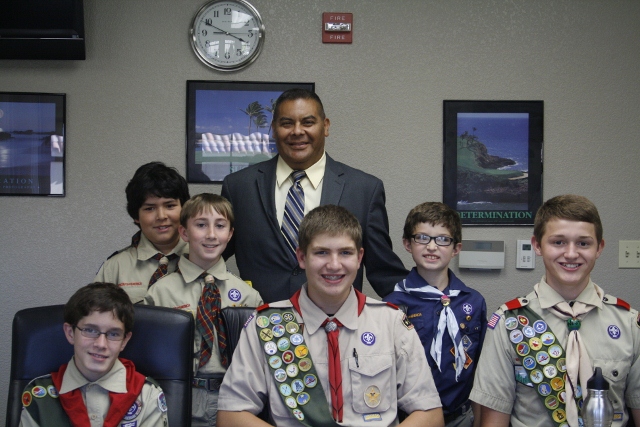 ---
Membership
Has your unit met it's recruitment goals? It's not too late. Unit recruitment should be a year-around adventure. There are many resources available for you at the council office for any age group and the Rio del Oro district membership team is ready with ideas to make your event a success.
Some tips to getting your scouting year off to a good start; have a sound budget, have an annual calendar and have monthly unit committee meetings. These simple things will keep your unit running smoothly which in return makes parents and leader's lives a little easier. Who doesn't want that?
Please contact Dena Travao for more information Denatravao@yahoo.com
---
Program
OA Camporee
Hello Fellow scouters, My Name is Zachary Hunsuck and i am the Assistant Chief of the Yo-Se-Mite OA (Order of the Arrow) Chapter and the Fall Camporee Coordinator for this year.
I am contacting you to inform you about the upcoming Fall Camporee which is being hosted by our Chapter. Here is the information:
Theme- Mining through History
Date - October 24-26, 2014
Location - Ballico Elementary School, 11818 Gregg Street, Ballico CA, 95303
Cost - $12.50 per scout, INCLUDES lunch Saturday. WE NEED ALL TROOPS TO REGISTER ASAP, by Oct 4 or fees will increase.
To register go to our registration website at, http://yosemitefallcamporee.myevent.com/
I hope to see your Troops then!
~Zachary D. Hunsuck
Fall Camporee Coordinator
---
Family Camp in October
Spook-O-Ree
Camp all weekend, one night, or just come for the day.
COST: $10 per person, $50 max per family.
Children under 5 are free.
CHECK IN: Friday 4:00 pm
Saturday 8:00 - 9:00am
PLEASE SUBMIT ALL REGISTRATIONS AND FEES
NO LATER THAN FRIDAY, OCTOBER 10
---
Charter Renewal
Scouting is unique among youth organizations. One of its most unusual characteristics is that it doesn't own or operate Scouting units. The ownership of packs, troops, teams, and crews is vested in community organizations or other groups. The Scouting movement provides the program, technical help, and special facilities. The chartered organization provides an adequate, safe meeting place and dedicated, capable leadership. Additionally, the chartered organization agrees to and adheres to the principles and policies of the Boy Scouts of America.
Since 1916, when the U.S. Congress granted a charter to the Boy Scouts of America, the BSA has the approval to grant charters to organizations. The BSA renews its charter annually. Likewise, chartered organizations renew their commitment to Scouting and their local council each year. As commissioners, we are in an excellent position to help and lead the unit charter renewal process.
The charter renewal process is an important, fundamental task. A great deal of unit loss is related to the process of renewing the unit's charter. Among the commissioner's duties is to help the unit be successful, and one way a unit commissioner can help is to ensure the unit's charter renewal process is completed on time. The commissioner is responsible for the on-time charter renewal of all of their assigned units.
Please contact your unit Commissioner to get your charter or Contact District Commissioner Richard Klietman at erkarkmom@yahoo.com or District Executive Adan Barajas at adan.barajas@scouting.org .