MLS Instructions for Youth Registration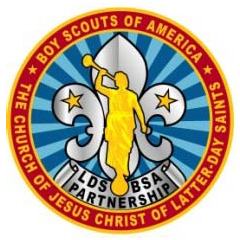 In a letter dated November 9, 2009, the Young Men General Presidency stated:
"All boys, young men, and their adult leaders who participate in Scouting activities in the Church are to be registered with the Boy Scouts of America (see Scouting Handbook, page 5). Ward and branch leaders should complete the registration process as outlined by their stake leaders and the local BSA council."
One method of completing this registration for youth in LDS-sponsored units is through the generation and submission of MLS reports to the Greater Yosemite Council. This method has been approved by both the Church of Jesus Christ of Latter-Day Saints and the Boy Scouts of America.
The instructions on how to accomplish this is detailed below.
The purpose of printing and submitting information from MLS for Scout registrations is to provide standard reports so that each eligible LDS youth member is registered with the Boy Scouts of America. These procedures will accomplish two tasks:
Facilitate and simplify the annual rechartering process
Before recharter, any eligible male youth member who has moved into the ward as well as any youth member who transfers from one unit of Scouting to another within the LDS ward can use this method
Instructions are provided to assist LDS stake and ward clerks to easily and quickly generate this information.
Steps:
Read and print the procedures for submitting Scout registration information from MLS - Download
MLS Custom Reports - Download
This page was created based on a similar page taken from the Utah National Parks Council, including the downloadable documents, and with their kind permission. We sincerely thank the Utah National Parks for helping to create this valuable resource and making it available to others! Feel free to visit their site at www.utahscouts.org.