IT'S INTERNET RECHARTER TIME!
All packs, troops, crews and posts will expire on December 31.
Complete your recharter by

December 15th.
PLEASE NOTE - IF YOU SOLD POPCORN AND YOUR SCOUTS ARE COVERED VIA COUNCIL INCENTIVE YOU MUST CLICK PAY AT COUNCIL AT CHECK-OUT AND BRING THE NECESSARY PAPERWORK

.
Remember that Youth Protection must be CURRENT for ALL registered adults or the Council will not process the unit's recharter. Individuals should retake Youth Protection Training through their my.scouting.org account. Once the training is complete, certificates can be printed out and submitted with recharter paperwork. Call the Council office if you have questions: (209)545-6320.
Also, AB-506 is required for adults who spend 16 hours a month or 32 hours for the year with Scouts. For more information please visit CaliforniaScouting.org
The following are valuable tools to aid in this process: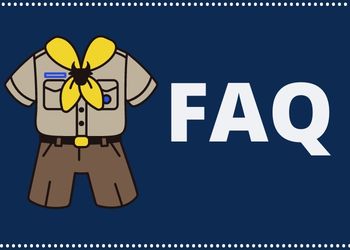 Fees
Effective August 1, 2023
$80 for youth members in Cubs, Scouts BSA, Venturing and Sea Scouts

$25 New Member Joining Fee

$56 for youth members in Exploring

$60 for adult members

$100 Annual Unit Charter Fee

$75 per Cub Scout or Scouts BSA registration for Program, Activities, and Insurance Assessment

$12 per Venturer and Sea Scouts for Program, Activities, and Insurance Assessment

$15 Scout Life